Growing your business, expanding internationally, protecting against non-payment are all big concerns. There are many options and none have a one size fits all answer. One Source has a complete suite of products and services that we can combine to provide a custom fit solution.

Credit Insurance is one of the most popular and customizable tools to increase sales and minimize losses. With Credit Insurance in place, banks will often offer improved advance rates, pricing and more flexible financing options.

Here's how it works: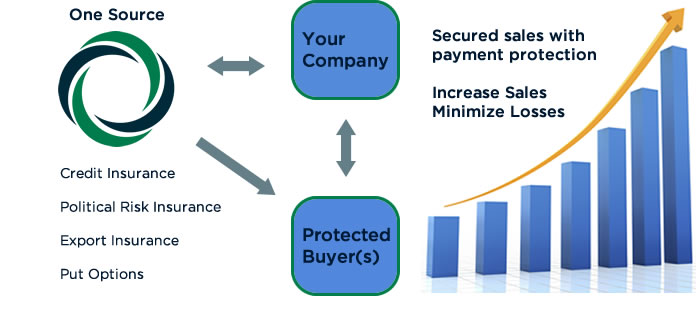 Sales protected from bankruptcy, insolvency and slow pay.

Increased borrowing capacity with a secured A/R.

Sales Increase while losses are minimized.
Learn More